Home » Designing Tips, Media & Arts
Illustrator CS4: How to Create 3D Objects
I have a file on my desktop named My Sketchbook, which I click open each time I find myself struggling from designer's block. It's an illustrator document in which I virtually draw/design anything I like. It could be a pattern, object or texture – but this is the file I explore various tools in the software. In doing so, I learn something new and get inspired for my working projects. While I was browsing through My Sketchbook for inspiration today, I found some 3D objects which were created previously. I had fun creating them (image below), and thought you guys might have fun too. Because it's simply very easy to create.
Step 1: Identify the type of 3D object you intend to draw and sketch out the sides of it with a pen tool. You'll notice a dotted line running across the image below. It serves as a guideline when you draw the outline of your object. Make sure that your drawing does not cross the guideline to ensure the next few steps work beautifully.
Step 2: After you have drawn the shape, ensure that it only has a fill colour and no stroke. Choose the colour of your choice before proceeding to the next step.
Step 3: Now, select the object which you have drawn. Go to EFFECT > 3D > REVOLVE.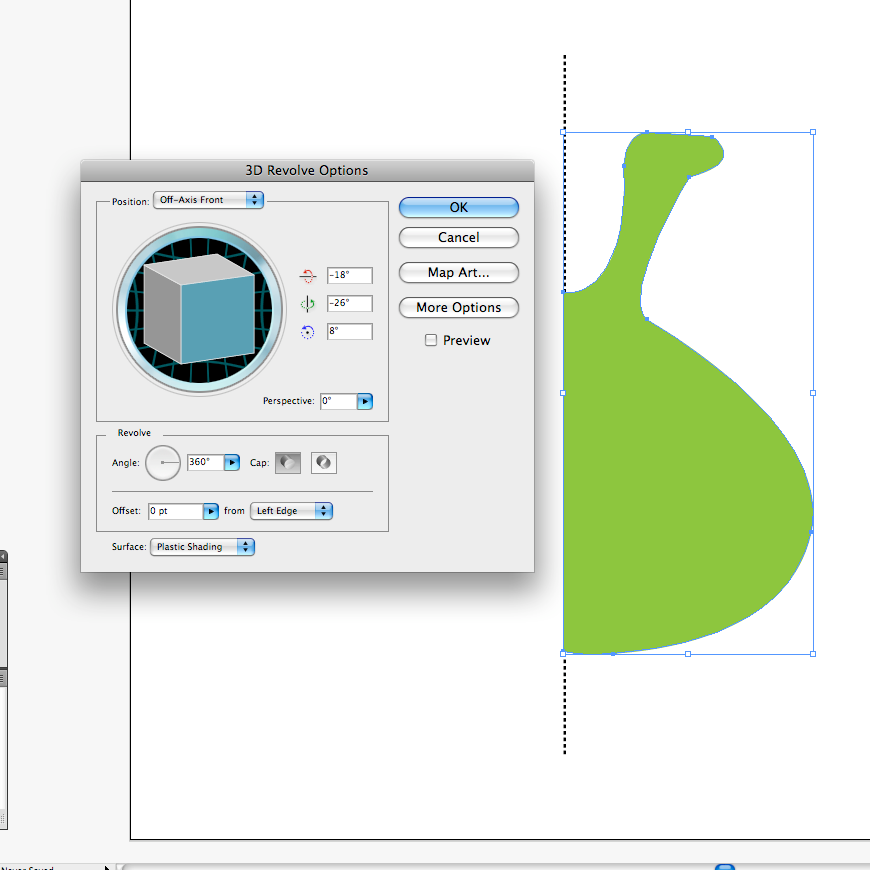 Step 4: A menu known as 3D Revolve Options will pop up as the following. Key in the settings accordingly, or set your own to suit your preference. You can always check the Preview Option to have a preview of how the object will look like with the settings you have chosen. Then click OK.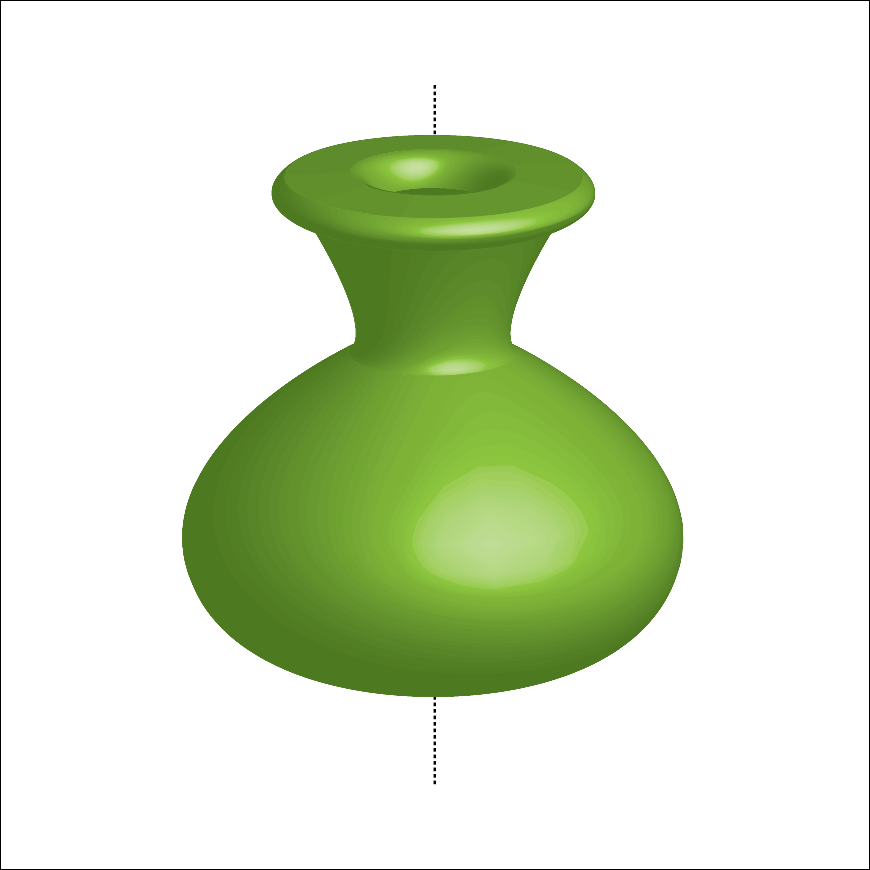 Step 5: Taddaa! You get your 3D object, and the lighting effects too. It's that simple! In this tutorial, I was drawing the green vase which was featured in the first image above. So I guess I'll show you how to map an image onto the object as well.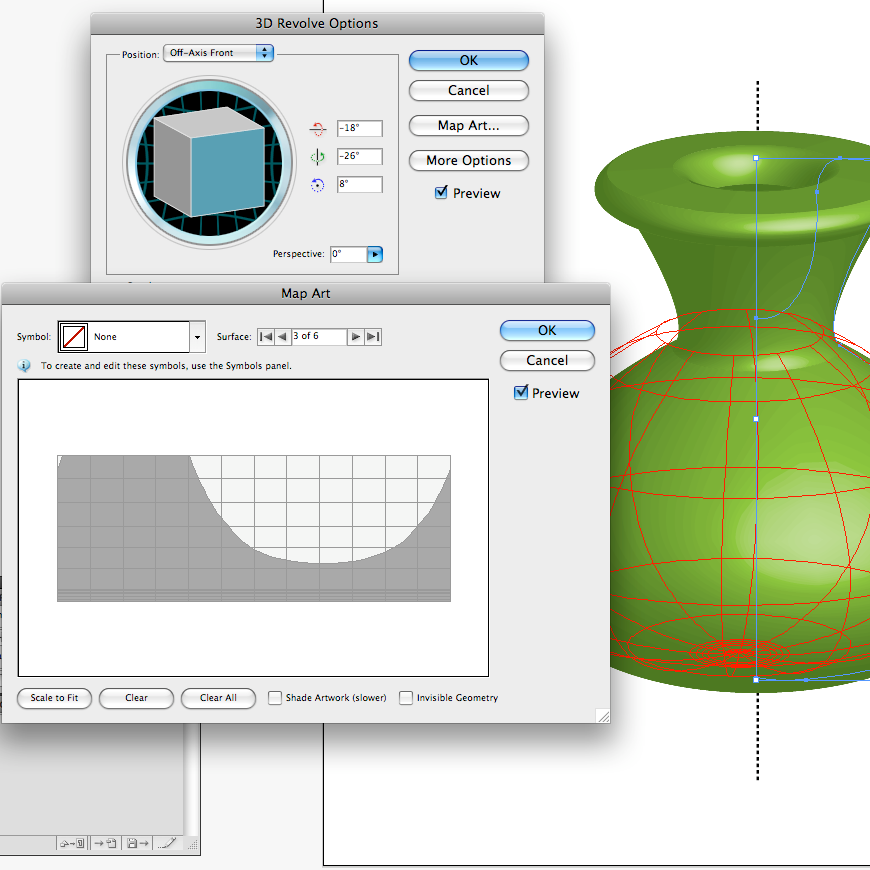 Step 6: Open the Appearance Window and double click on the 3D Revolve Options. Then click on Map Art. Another window will pop up. You will see various options to choose from, such as symbols and surface. Click on Preview to ensure that any changes you make can be seen immediately on the screen.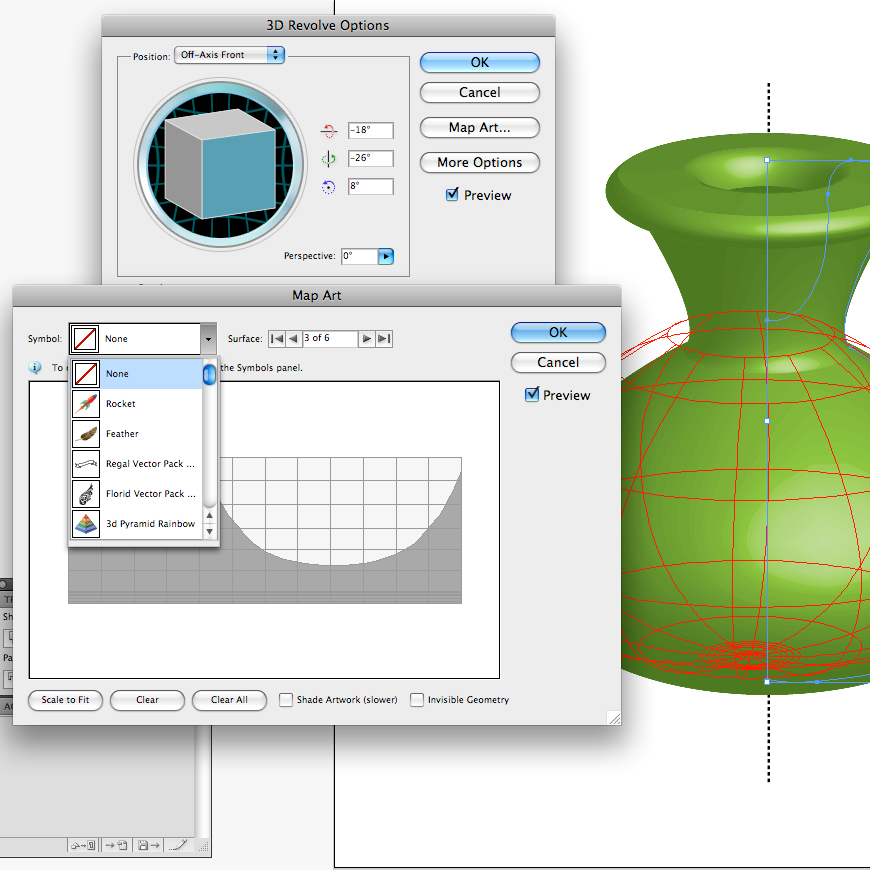 Step 7: I'll be using a current symbol which is already available in the option menu. Select Symbol and choose the image which you prefer.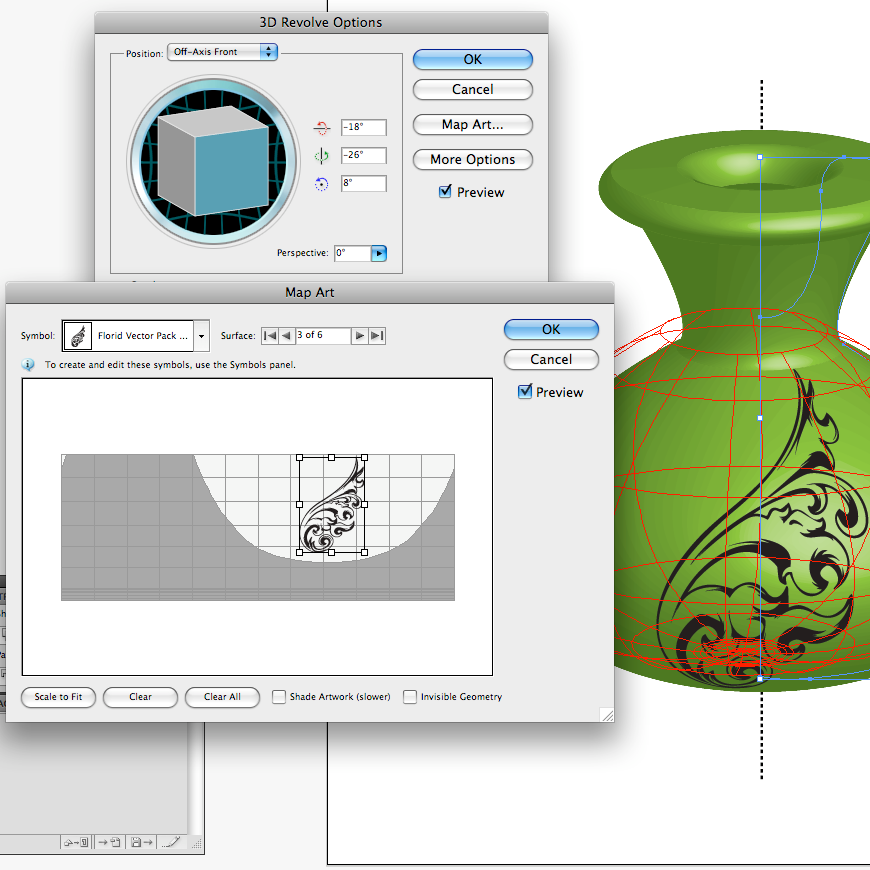 Step 8: Once selected, the image will appear at the window itself. You can then adjust the placement and size of the image to suit your needs. When you are satisfied with the result, click OK.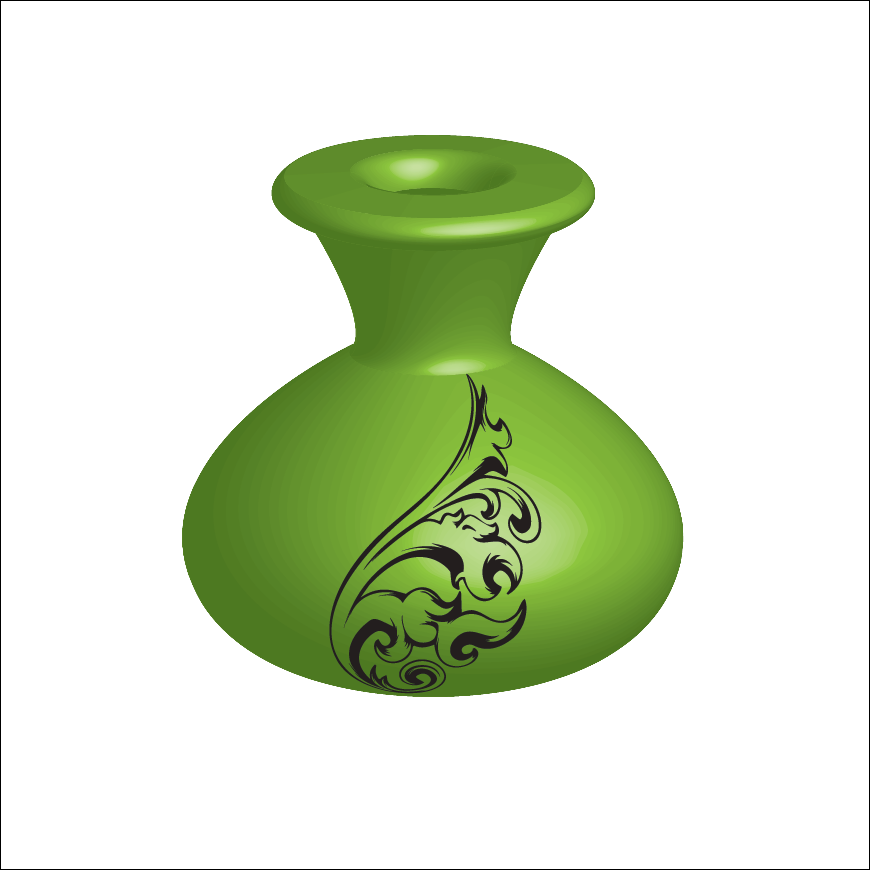 DONE! And there you have it. A 3D object with a nicely masked image on it. And all it takes is a couple of minutes and a few clicks. I hope you guys have fun learning this new trick as I have had fun discovering it. Happy 3D-ing!